Taco Tuesday should really be a national holiday that just so happens to occur every week. There's nothing better than a taco filled with all types of goodness. What's even better than this is getting it for a great deal!
Most Mexican Restaurants offer some type of Taco Tuesday deal but not all tacos are created equal. If you're in the Chandler area on a Tuesday with a hefty appetite, visit one of these spots to fulfill your hunger.
Julia's Mesquite Mexican and Burgers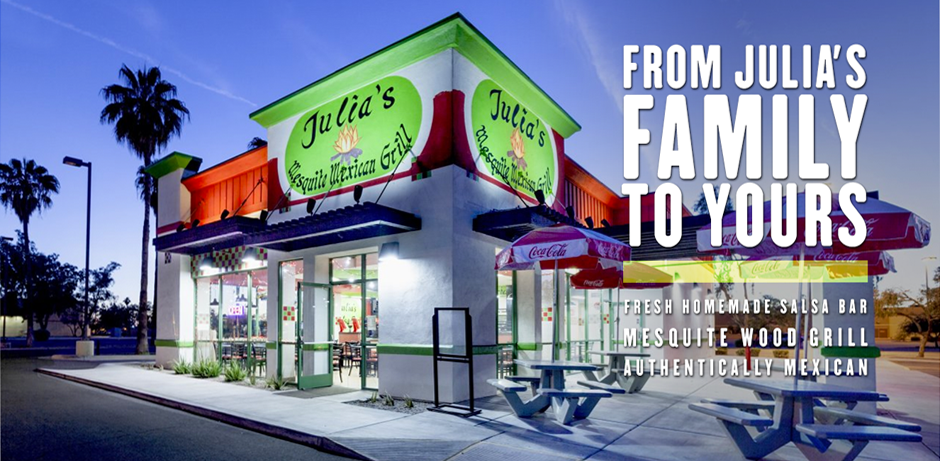 Julias Mex Grill is a local favorite for authentic Mexican cooking and offers some pretty great Taco Tuesday Specials. 1 taco will only run you $1.50 so you can eat on a budget! I've read the reviews on Yelp and Google and was incredibly amazed. Almost everyone can't get enough of this place.
Details: 2160 N. Arizona Ave. Chandler, AZ. 85225
juliasmexgrill.com
Espos Mexican Food
If you plan on going to Espos, I highly recommend ordering ahead of time for pickup. The line is usually long and out the door. This isn't an indication of bad service but quite the opposite. Their service, paired with their food makes this place intensely popular. They offer $1.50 tacos or ten tacos for $10!
Details: 3867 W Chandler Blvd Chandler, AZ 85226
espos.co

Los Taquitos
This place is so great that Guy Fieri had to stop by to see what the buzz is all about. Los Taquitos is a family run establishment that serves up authentic Mexican Food. Let your taste buds run wild here and enjoy their Taco Tuesday specials.
Details: 2855 W Ray Rd Ste 1 Chandler, AZ 85224
lostaquitosaz.com
Elmer's Tacos
Elmer's Tacos has been serving up high-quality food since 1974. All of their food is made from scratch daily so you know you'll be getting nothing but the best. Elmer's is a sure winner when it comes to Taco Tuesday. Check it out for yourself and become a believer.
Details: 355 N Arizona Ave Chandler, AZ 85225
elmerstacos.com
So here's my list of places for Taco Tuesday in Chandler but I want to know where you all go? Maybe it will show up in a future post crediting you!